6 Steps to Planning a Successful Building Project
Put in time on the front end to ensure that your home will match your vision in the end
Houzz.com published this wonderful article written by Anne Higuera on their site this week that we wanted to share, enjoy!
There's a strong temptation to dive straight into home remodeling projects.  The sooner you start, the sooner you'll be done, right? Unfortunately, it doesn't work that way if you haven't done some essential planning up front.  Each design professional and contractor runs his or her business in a different way, but homeowners usually need to follow the same steps to get to the construction phase. 
Here are six crucial steps to help you plan for a successful home renovation, and the reasons they're so important for any project.
Read more: 6 Steps to Planning a Successful Building Project
An Outdoor Slide Project Produces Fun Results
At Sikora Creations, Inc. our work is building or remodeling inside and around the home. We thrive on creating unique kitchens and bathrooms, remodeling master suites and family rooms or creating garage sanctuaries for the man of the house. We love our work and are thrilled when every so often we are presented with a unique and challenging project that pushes our creativity!
Specialty Spaces go beyond rooms to your pets
Wine cellars, patios, and custom decksoften come to mind when talking about Specialty Spaces. While these are wonderful spaces to design and build, Specialty Spaces can also go beyond entire rooms to those nooks and crannies that your family members designate as their special space.
Survive your Home Remodel- 11 Must Ask Questions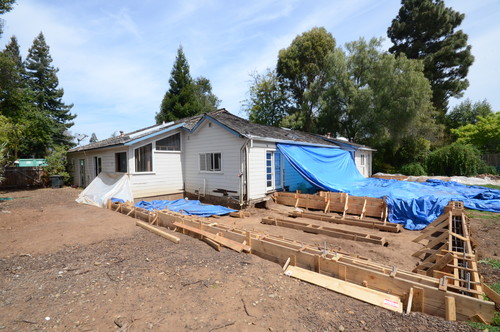 If buying a home is all about location, location, location, then remodeling one is all about planning, planning, planning. We've all heard the stories: friends and family doing dishes in their bathroom sinks, cooking meals on hot plates in the garage, grabbing food from the refrigerator that's now in the laundry room.
Let us Select the right countertop for your Kitchen
With kitchens at the top of all home remodeling jobs, it's important that your selections fit your style and your lifestyle. While all of the components of your kitchen remodel are important, nothing is more critical than the material you select for your countertops as they take the brunt of your daily activities.
Read more: Let us Select the right countertop for your Kitchen